WHAT IS LED
LED stands for "light-emitting diode." A diode is an electrical component with two terminals that conduct the electricity only in one direction. With an electrical current, the diode emits a bright light around the small bulb. Typically, diodes have been used in many technologies such as radios, televisions, and computers as electrical components for conduction.
WHY LED IS THE BEST LIGHTING SOLUTION?
In the search for energy-efficient lighting, LEDs have proven to be the most efficient bulbs available. Energy Star-rated LEDs use at least 75 percent less energy than traditional incandescent bulbs and last 25 times longer, according to the Department of Energy. LEDs even outdo CFL (compact fluorescent lighting) bulbs in efficiency, primarily because they have a 5 times higher lifespan than CFLs. LEDs are more efficient than both incandescent and CFLs because they emit light in a targeted direction instead of scattering it in all directions and they don't require or emit great amounts of heat. Incandescents and CFLs release most of their energy as heat  90 percent and 80 percent, respectively
Modern technology
Technologies of lighting were developing from ancient times. Before Edison fire was used as the source of light. Time passed and it was transformed from wood fire to kerosine but it was still fire. Then Incandescent bulb was introduced and it was much more durable than petrol-based lamps. After a century CFL (compact fluorescent light) was introduced as an Energy Saving bulb. But it still gives a lot of heat energy, contains mercury, and emits UV radiation. LED lamps is the latest technology. It is absolutely green, lowest energy consumption has no mercury or radiation, is a durable, and good quality source of lighting.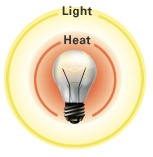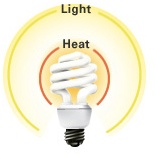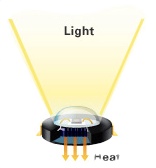 Energy Saving
LEDs emit light in a specific direction, whereas an incandescent or fluorescent bulb emits light and heat in all directions. For direct lighting applications LED lighting uses both light and energy more efficiently. 
For example, an incandescent or compact fluorescent (CFL) bulb inside of a recessed can will waste about half of the light that it produces, while a recessed down light with LEDs only produces light where it's needed in the room below.
Long Life
LED has the longest life span.
Better Light Quality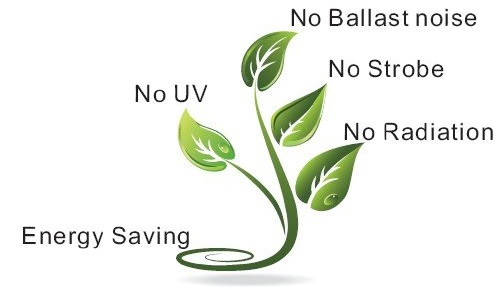 CFL energy-saving bulbs give flickering light which affects the human brain. Medical researches state that it could cause headaches and migraines. LED bulbs use constant current and the shade of white light appears clear and consistent over time. The light from the LED bulb is much more pleasant to the eye whether it's cold or warm white. 
Another quality is the ability to direct light without wasting it. LED lighting, when designed well, can be more efficient, durable, versatile, and longer-lasting than incandescent and fluorescent lighting.
No Mercury (Hg) and UV Radiation
No Mercury or other hazardous materials are used for LED production. The amount of mercury in CFL bulbs is 4-5 milligrams which could be dangerous if the lamp is broken. Special care is needed to clean it up. LED lamps are less fragile. Most of them are made from aluminium and thermoplastic. There is no need to use glass because of lower temperatures. 
LED bulbs do not emit UV radiation as CFLs do. Some medical researches have proven that this radiation could cause skin problems especially when you sit close to a lamp. Most CFL bulbs do not have UV filters (especially cheap ones). LED gives clean light.
LED lights don't make your electricity "dirty". Clean electricity means pure sine wave but when you turn on CFL bulbs they produce noise electrical noise which affects all equipment in your house, especially electronics. You can filter it but most people don't. LED bulbs don't produce electrical noise back to your power supply.
LED LIGHTING IS THE BEST INVESTMENT
At the moment LED bulbs are more expensive than standard Halogen, Incandescent, or CFL but technology develops, and now the cost of LED is almost the same as good as CFL. But it's not that simple.
Cost of bulbs
Let's compare the cost of bulbs bearing in mind the life span of LEDs.
 1 LED = 8 CFL = 25 HALOGEN OR INCANDESCENT BULBS
Home and Business savings Chart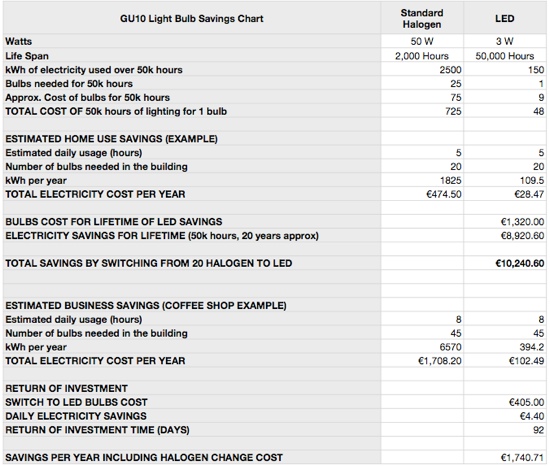 We can see from these simple calculations that if you have 45 halogen bulbs in your cafe, showroom, office, or other business you lose 4.40 EURO EVERY DAY! 
Another concept is the return of investment. If you change all your lamps today you will save this money as fast as 3 months within the next electricity bills.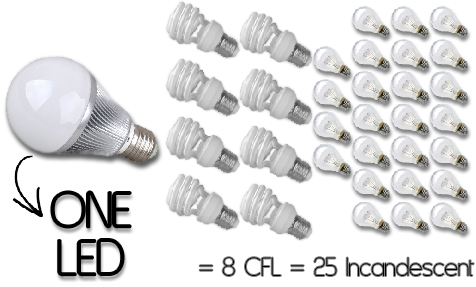 EVEN IF THE COST OF LEDs IS HIGHER THAN TRADITIONAL LAMPS THE ECONOMICAL DIFFERENCE WILL BE COVERED MULTIPLE TIMES WITH THE EQUIVALENT AMOUNT OF OTHER BULBS THAT YOU WOULD BUY DURING THE LIFE SPAN OF A SINGLE LED LAMP
HOW TO CHOOSE LED BULB
 • Estimate desired wattage - read the bulb description to choose desired illumination level. For example, a 3W LED is equivalent in output to a 50 W incandescent. But you have to consider the beam angle. CFL and incandescent bulbs are mostly 360 degrees. For example, if you have an 11W CFL bulb it has 650 Lumens, compared to 5W LED luminous intensity of 350 Lumens will be more than enough because the beam angle is 120 degrees. It gives the light more directional.
• Choose between warm and cool light - new LED bulbs are available in 'cool' white light, which is good for task lighting, and 'warm' light commonly used for living areas and houses. Standard halogen and incandescent bulbs mostly have warm white.
• Standard base or pin base - LEDs are available in several types of 'pin' sockets or the standard "screw' (Edison) bases for recessed or track lighting. Check which socket base you have before ordering. The variety of LED products covers most of the sockets.
BUYING LEDs FROM US
QUALITY
Our LED bulbs are designed and manufactured using top-grade quality branded chips. It guarantees durability and light characteristics. 



ALL OUR LED PRODUCTS ARE CERTIFIED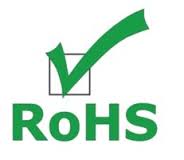 PRICES
Our concept is to present a wide range of LED products to fit your needs. We supply only "best value for money" light bulbs to complete with the existing market prices.

FREE DELIVERY
We offer free island-wide door delivery for LED products starting from a certain number. Please check product details for minimum order quantity.           
MONEY-BACK GUARANTEE
We give you a 100% money-back guarantee within 14 days.          
SAFE PAYMENT
You pay cash on delivery.
WARRANTY
All our LED products are covered by the manufacturer's 2 YEAR WARRANTY