Welcome to HOME & GARDEN CYPRUS On-Line Shop!
Payment is Cash on Delivery or Credit/Debit card (PayPal), VISA. For orders more than 50 EURO we offer 
FREE DELIVERY IN CYPRUS
WOOD PELLETS 
Wood pellets are made from compacted hardwood sawdust for fueling pellet stoves and compatible boilers. 
If you are looking for an efficient and effective form of fuel check our high quality Wooden Pellets.
We offer free delivery to All Cyprus to your door, Nicosia, Limassol, Paphos, Larnaca, Amochostos. 
Wooden Pellets are clean burning and cost efficient home heating alternative.
Our Wood Pellets are 100% natural product and are safe to environment.
Wood Pellets are compressed form woody biomass used as an eco-friendly fuel alternative to traditional fossil fuels.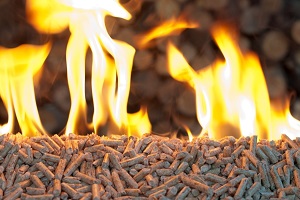 The advantages of our pellets are following:
A1 (top) grade according to EU Standards
Long burning time
Great heat and calorific value
Low ash-content
Convenient to use
Takes less space than wood
Less emissions (ECO-friendly fuel)
Wood Pellets are 100% ecological bio-fuel for your stove or compatible heating boiler. They are produced from hard wood and have superior efficiency of burning. The emissions are 10 times less than wood, 20 times less than gas or diesel and 50 times less than charcoal.
Pellet fuel is very popular in France, Italy,Germany and other European countries now available in Cyprus. Made in EU.

ORDER NOW! ONLINE OR BY PHONE 22 57 37 39.

Our pellets are packed in sealed 15 kg plastic bags.
FREE DELIVERY IN CYPRUS TO YOUR HOUSE! 

Dear Customers! If you have problems ordering ON-LINE, please call to our office and order by phone. 22 573739.
You will be requested to provide your contact details and delivery address including your post code for delivery.
FREE DELIVERY IN CYPRUS TO YOUR HOUSE FOR ORDERS MORE THAN 50 EUROS
BEST PRICES AND HIGH QUALITY PRODUCTS.