Payment
Home and Garden offers to you two ways to pay for your order.
During checkout process just select one and follow the steps.

 CASH ON DELIVERY: When you chose "Cash on Delivery" as your payment method during checkout you will pay for your order when it will be delivered to you by our own delivery team. The driver will collect the money and give you the receipt.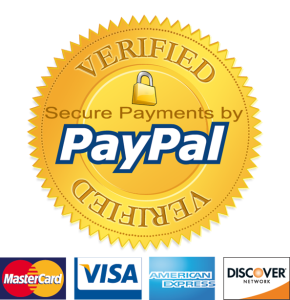 PAYPAL OR CARD: Home and Garden Cyprus is a PayPal verified merchant. We will never have access to your credit card details. Transaction security is provided by PayPal (the safest way of online payment). If for some reasons you would like to cancel your order or our company can not deliver it to you we will issue a 100% refund to your card. Payments by card are secure and convenient. Just select payment method during checkout and follow the steps. We do not charge any extra commissions for card payments. You can also pay with your paypal account.
Please note that we do not accept cheques. All payments are in EURO. 
The final amount includes all taxes and charges. The final order amount is the amount you will have to pay. 
For more information you can read full terms of services.